Happy 2018!
It's Tuesday, so that means I am linking up with Patty, Erika & Marsha for Tuesday's on the Run.
Today's topic…
I love the fresh start a new year brings, but the 18 part of that number is a little troubling for me as I am suffering with a bad case of the 9's, mainly 49.  Turning 50 is right around the corner for me and in some ways I am finding myself in a the midst of a midlife crisis muddled with a growing bucket list for my next 50 years, that I hope includes a few more runDisney races.  
2017 was not a great run year, in fact except for a few running attempts it was non-existent due to a slew of injuries that kept me away from the starting line questioning my ability overcome and pound out the miles again.  I am finally getting the ALL CLEAR SIGNAL from each of the various doctors I have visited over the course of 2017.  It is pretty amazing (and scary) for them to be agreeing that I can start working on my running goals at the same time, but they have all cautioned me to do this SLOWLY and learn to back off when I need to (they of all people in this world, they should know that I am the queen of stubborn).  So welcome to the 2018 edition of my running goals, cue the fireworks…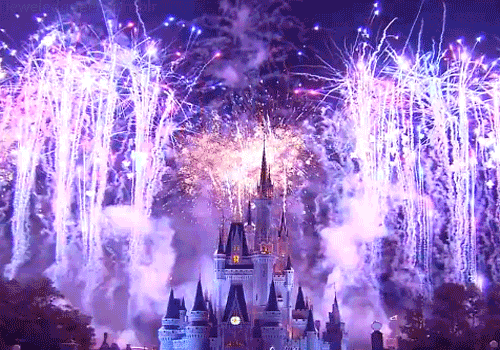 Goal #1:  Run/Walk 2 Miles Every Day
One of the things that I missed most last year was that daily 30-45 minutes of run/walk therapy, totally 100% selfish but yet so needed for my mental health (and for the safety of my family when the peri-menopausal rage would consume me).  So today, I am going for a 365 day streak where I at least walk 2 miles each day.
Goal #2:  2018 Miles in 2018
I was able to complete the 2016 miles in 2016 by including my everyday miles from life in with my total.  I need to start wearing my FitBit again (something that I tossed aside because I was not supposed to do anything other than everyday life miles and rest), so my rules will be the same…FitBit needs to read 2018 miles on or before 11:59 pm on December 31, 2018!  
The past 3 years I have used the Run the Edge program but I have found it to become way too large and that large community has caused way too much negativity that I simply do not need in my life.  I was so excited about the announcement from Jeff Galloway about his new 2018 in 2018 program and without any hesitation I signed up! This man has totally changed my life and attitude when it comes to exercise and I can't wait for a year full of motivation from him!
Goal #3:  Train to the distance for the 2019 Walt Disney World Marathon
I had planned to run my first marathon (and probably ONLY marathon) BEFORE I TURNED 50, revised now WHILE I AM 50  The goal is that in 377 days, I can say I ran a marathon.  The training calendar for 2018 has been made, giving myself a full year to prepare so 2017 will be training.   
Goal #4: 10K Daily Step Streak
I know that 10K steps a day does not seem like a lot, but there are days when getting 10K steps seems impossible with hours sitting at work looking at data and planning professional development.  And honestly there are days that  just want to sit on the couch!  My goal is to get up and start moving more while at work.  Let's see if I can make a 365 day streak!
I am excited to fill 2018 with walking and running, but do you know what would make 2018 even better?  If you would be a part of my goals and let me be a part of yours.  Share your own running goals in the comments and join me not only here each week for Tuesday's on the Run but on…Instagram (one_interval_at_a_time & mylifeinears), myfitness pal (one_interval_at_a_time) and Fitbit (mylifeinears). Better yet, join me and let's train together (even if just virtually) for the 2019 WDW Marathon (or any of the runDisney races that week 5k, 10K or half marathon) and then be there at the finish line for each other. Not only can I help you get started with your running goals, but I can help you plan the perfect runcation next January!