It's Tuesday, so that means I am linking up with Patty, Erika & Marsha for Tuesday's on the Run.
This week's topic is "Luck of a Runner" but honestly, I do not feel very lucky when it comes to running lately (cue the whining) …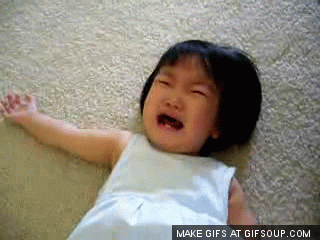 Running is just supposed to be about putting one foot in front of the other, but unfortunately for me those feet are attached to legs, legs that are attached to a body, a body that is attached to a head, a head that contains a brain. A brain that is telling me that I am afraid of running.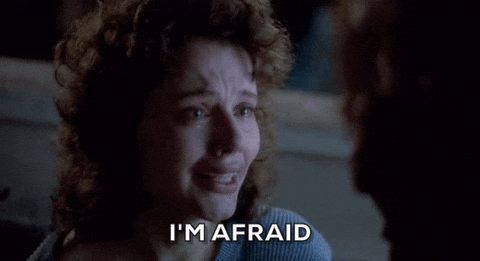 There I said it, I am afraid of running…
Every little ache or discomfort I worry about injury. Every step has me worried that the next step could potentially sideline me again, permanently.  This in turn has affected my motivation to get out there and train. When I do get out there, the bad runs seem to outnumber the good runs and with that comes a major dose of self-doubt. The more I allow self-doubt to creep in the more I feel like a failure. Why is it that I can be so kind and supportive to others, but so negative with myself?   I have been close to the point lately of just giving into my fear and quitting, which is hard for this stubborn girl.
My fear is holding me back from commitment.  I have spent countless hours developing a training plan that gives me plenty of time to reach my goal next January, but I have not consistently put that plan into action.  Now time is slipping away from me, time that I HAVE TO HAVE.  Along with that training plan are a list of races that fit perfectly into the schedule to make the training a little more bearable, but I can't seem to make myself submit that application.
How do I get past this fear?
I also must have a plan that focuses on that strengthens my entire body and makes me healthy so that my ankle does not give me worry.
A friend has finally gotten me into the gym and I paid my money for a personal trainer to help me strengthen my core.  Talk about commitment…
I also must commit. No more sitting on the sidelines.
The Slacker Half registration is submitted.  I have just enough time to prepare for the half in June.  From all accounts it seems like the perfect half to get me back into running, one that is not constrained by a "sweeper" time.  I need this because I know it is more for me right now just to finish and get the distance in.
Finally, I must believe
"If you dream it, you can do it."
The belief is the key. What the mind can conceive and believe it can achieve.  I know this is true, I have done it before, after all if I did not believe in myself I would have never started and never had finished 18 half marathons.  I need to start talking to myself as I do others.  Reassure myself that I am fine and that it is about keeping moving forward with my eye on the finish line.
This run my suck, but tomorrow is a new run…